Travelling to Japan - Part 2
Tokyo - Round 1
So this post is gonna go over where we stayed for our first stint in Tokyo, where we went in Tokyo and what we did!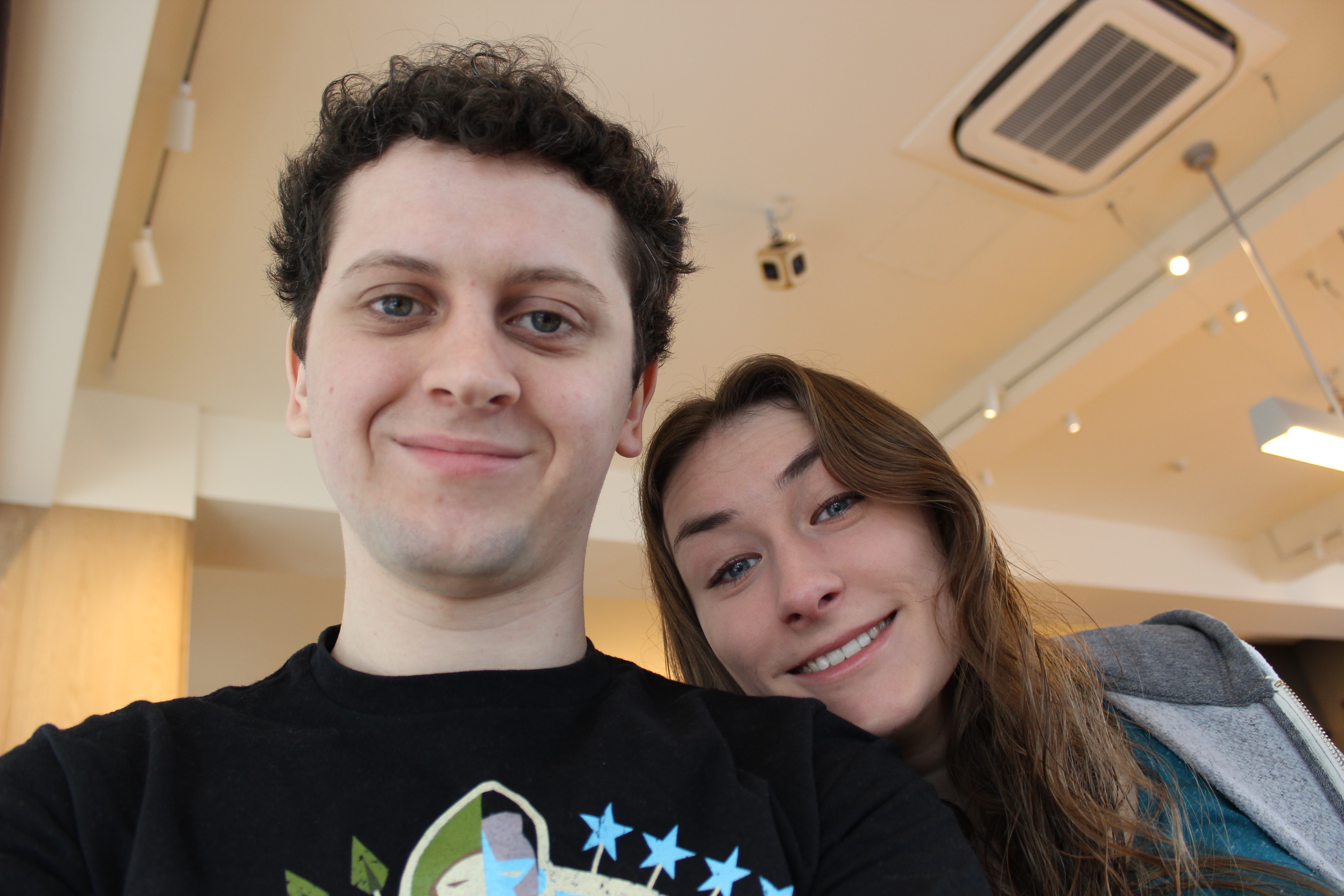 ---
Accommodation
We stayed at the Emblem Hostel for our first 3 nights in Japan, it was really really nice. The staff were friendly, attentive, and helpful. Best of all, they all spoke fluent English!!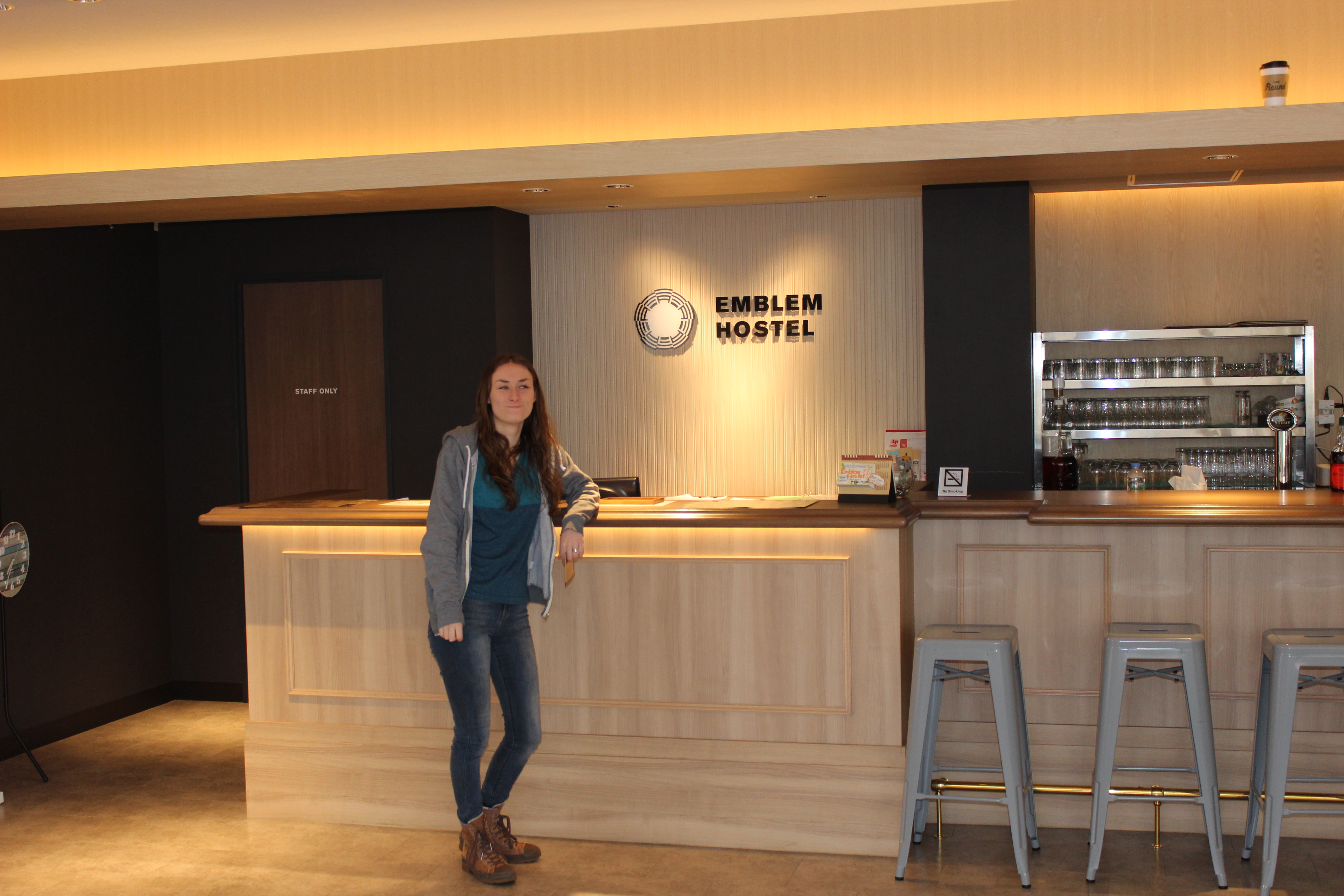 Our Room
We went for the Basic Double Ensuite room, and it delivered. We had nice clean double bed, that was cleaned for us every morning. Our ensuite was something like a port-a-cabin in the room, but we stopped complaining because the shower was relatively spacious, and we had a super cool Japanese toilet that heated the seat for you!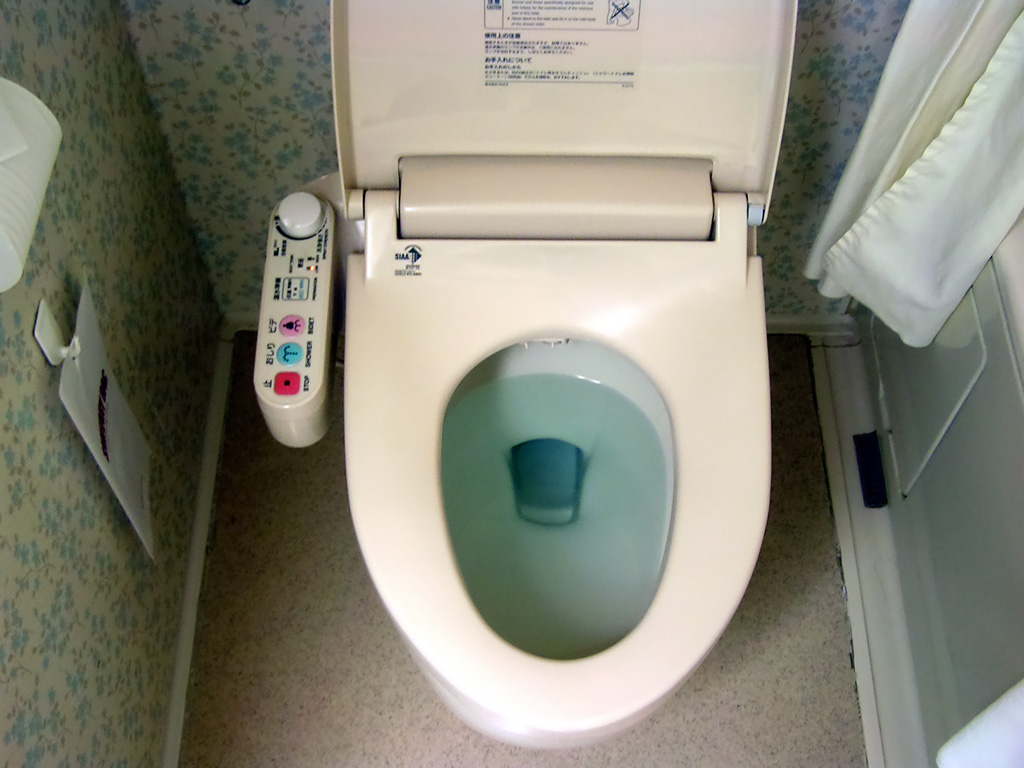 We also had things like toothbrushes, razors and various washing lotions put out for us and refilled every day.
Facilities
The hostel itself was beautiful! The ground floor reception was also a bar and had a lovely seating area for food, drink and whatever else you wanted.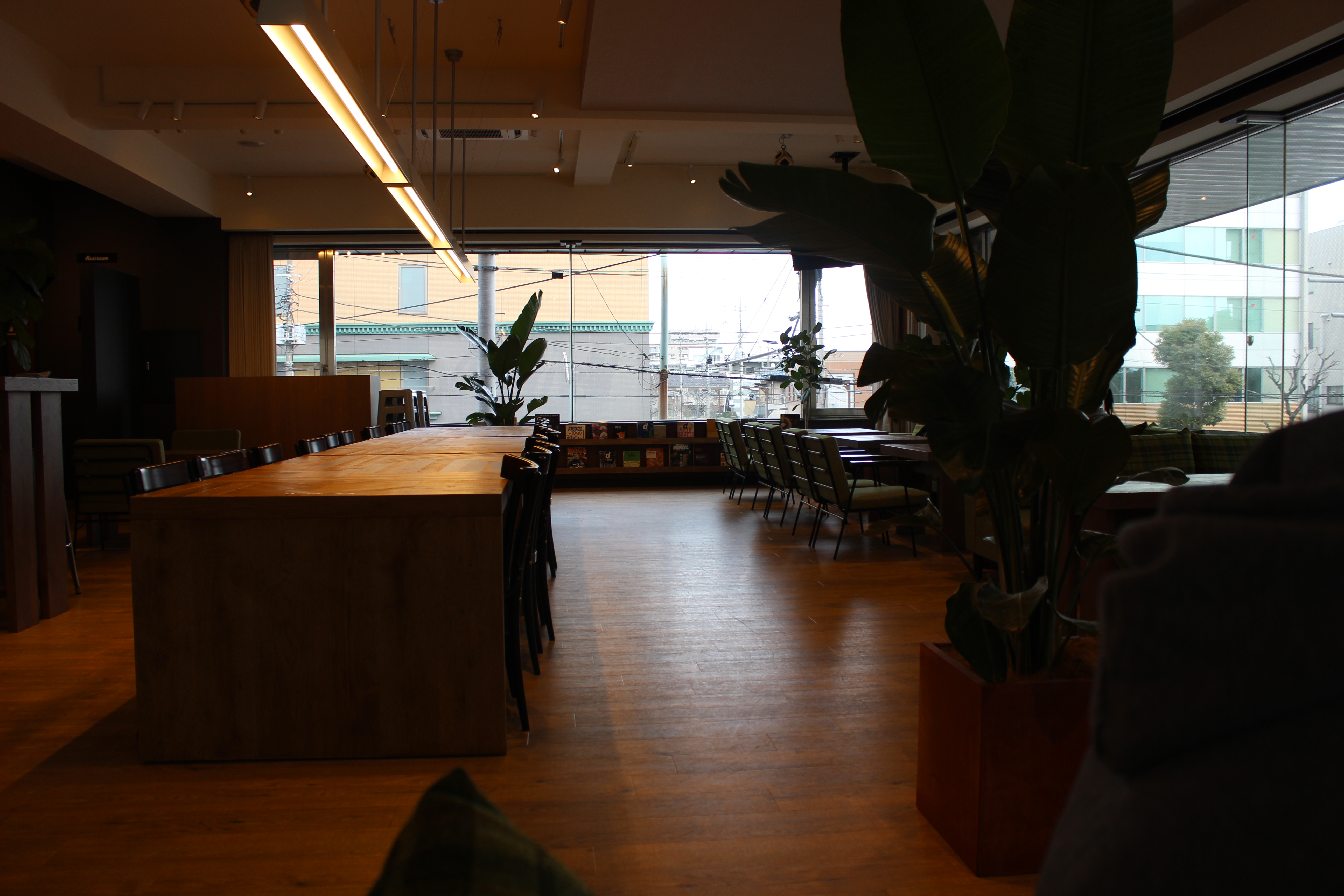 This was the view from our breakfast table. Breakfast consisting of toast, cereal, tea & coffee was served from 8am til 11am and it was tasty! You could also buy food at the bar up until around 11pm at night. The best part was that the food and drink here were cheap, woo!
Local and General Information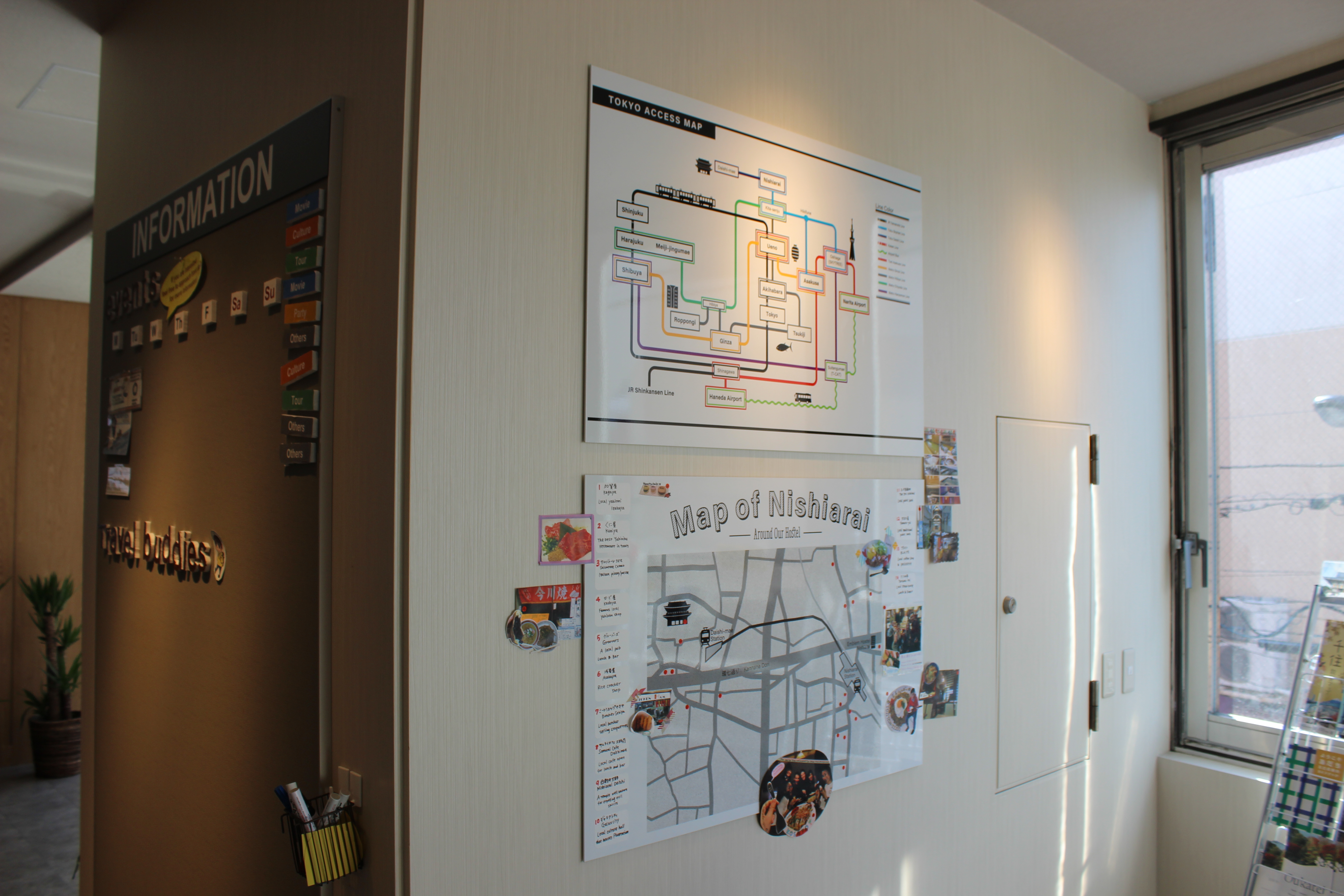 Information abound! The hostel was full of super useful information for local things to do and see, in the general Tokyo area and in Japan in general! The staff were even better, aside from knowing everything the hostel leaflets told you about they had their own experiences! Many of the hostel-workers had travelled up and down Japan prior to at this specific hostel, and could tell you loads of info about places all over!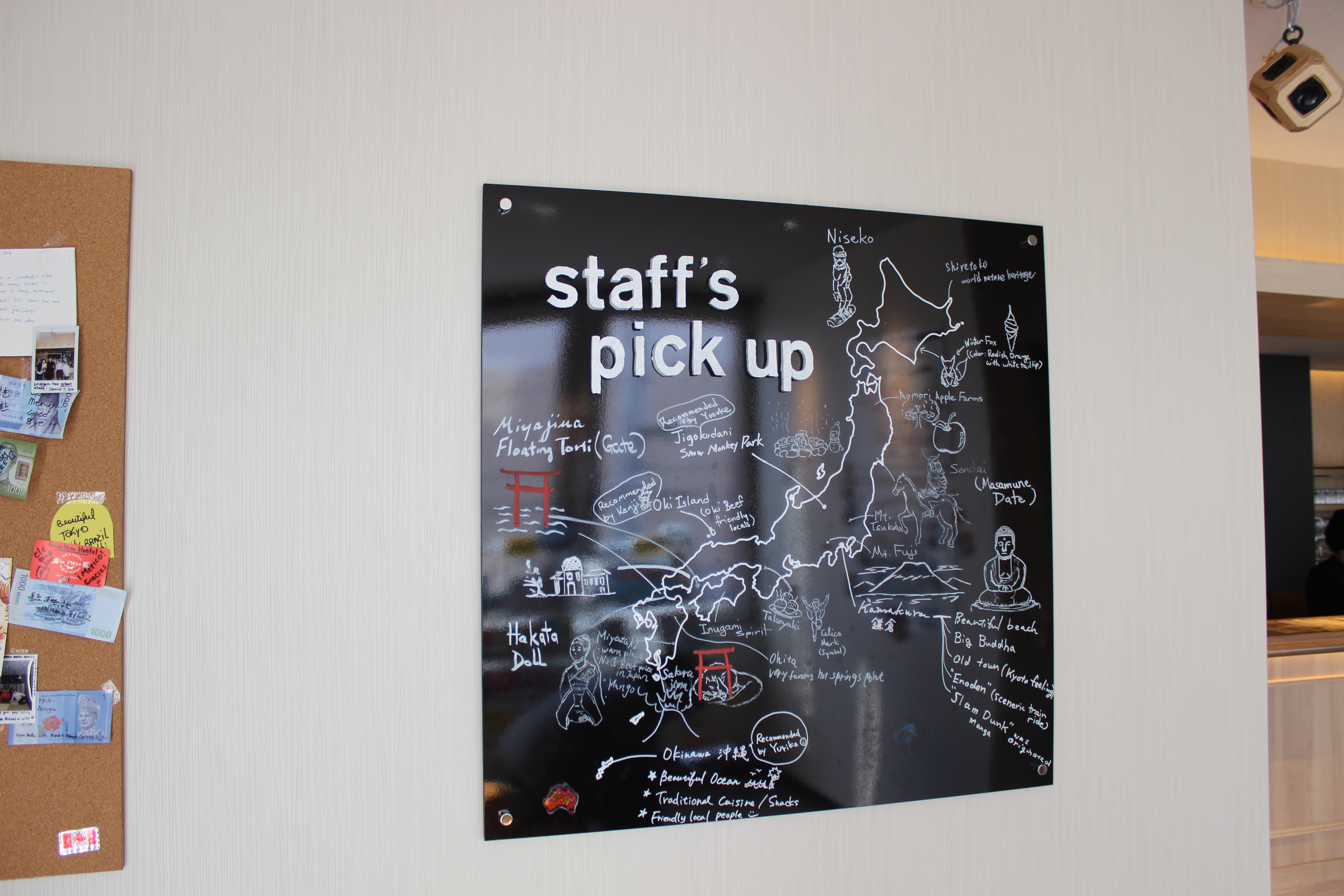 We tried out a few of the local things, the best by far was the the Barbecue restaurant. It was pretty cheap, sold good beer and everyone was super friendly! The only issue we had was that nobody spoke more than a few words of English, and we ended up miming the couple on the table next to us and doing pantomime to order!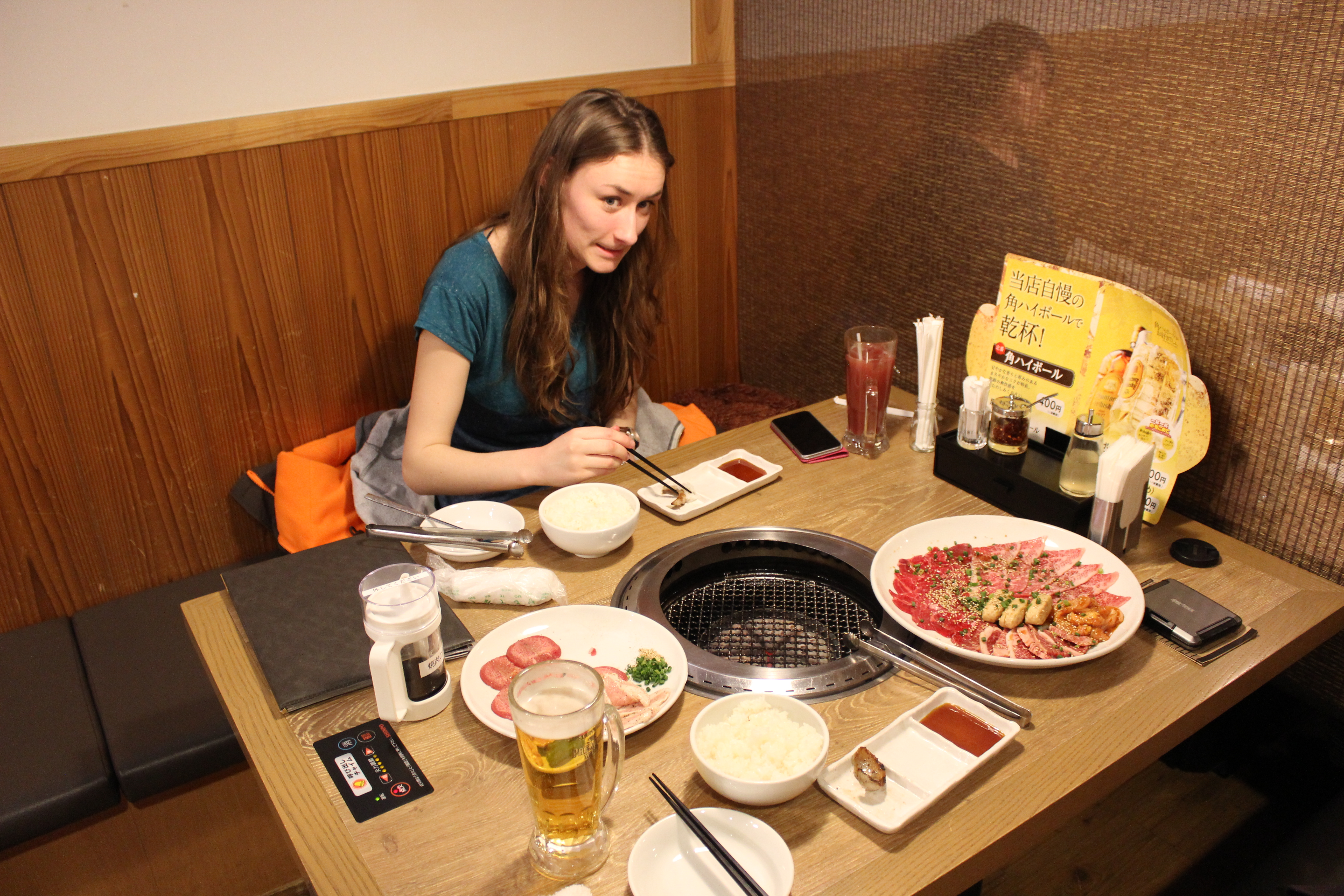 We didn't let that stop us having fun and enjoying our barbecue though. We ate and ate and ate! This is how we ended up after about an hour: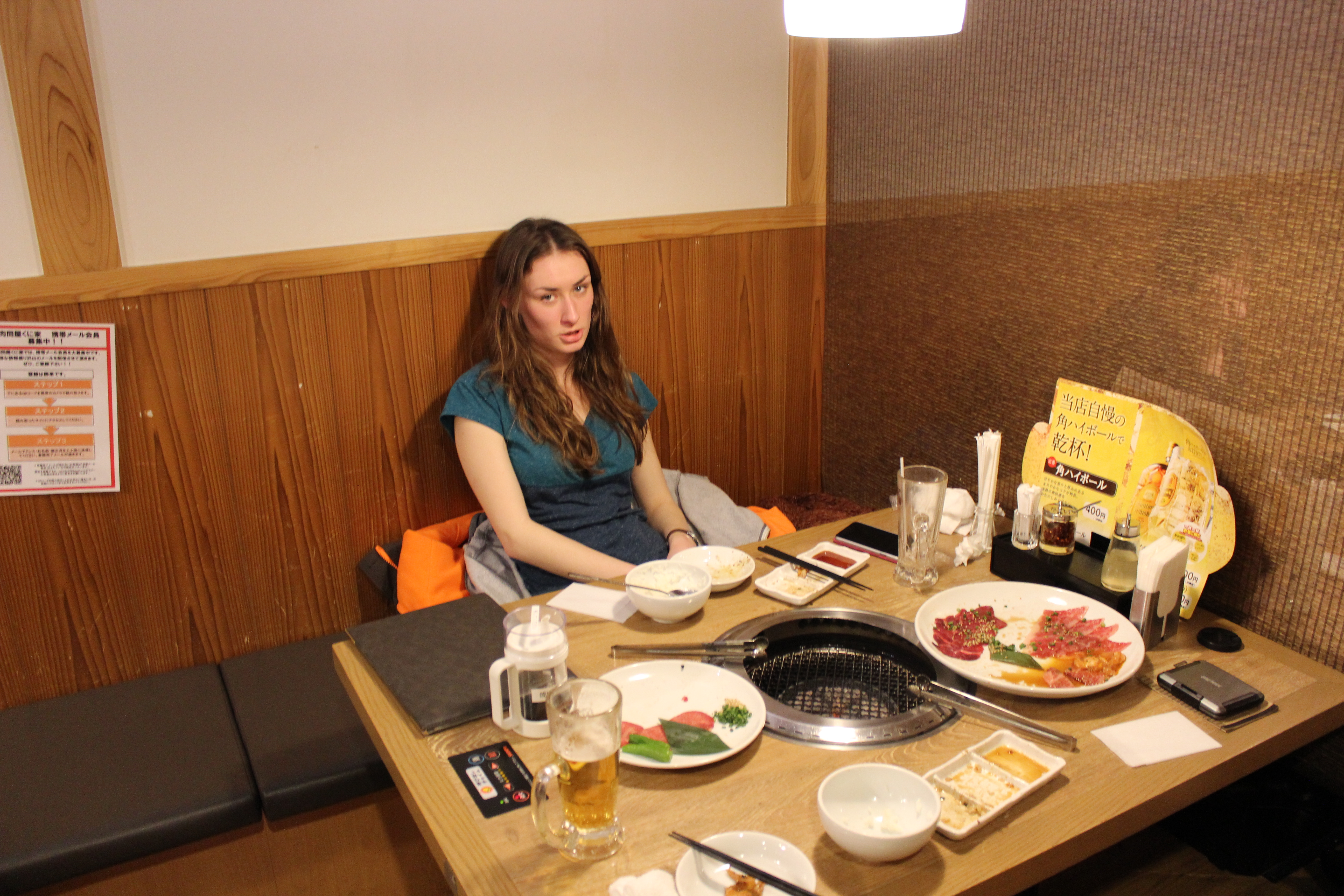 There were lots of really good restaurants and even an arcade all within a 5 minute walk from the hostel. Not to mention that the hostel was literally a 30 second walk round the corner/through the supermarket from the Nishiarai Train Station!
Travel
Being situated so closely to the Train Station was fantastic. Nishiarai is quite far away from Central Tokyo and it took about 40 minutes direct to get into Shinjuku/Akiba. Alas, first you must successfully purchase train tickets...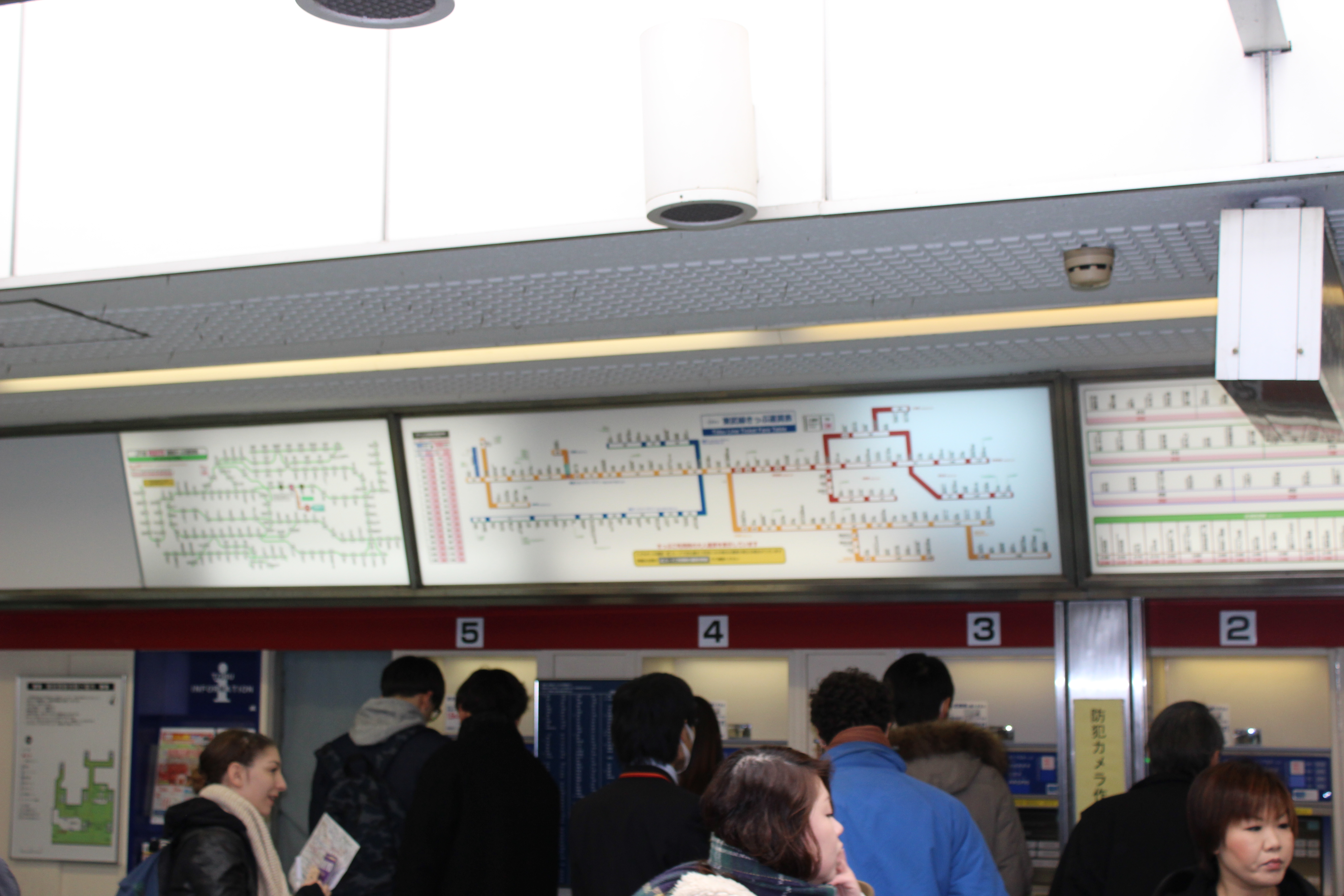 Trains in Japan are terrifying. There isn't always accompanying English, and it doesn't make any sense unless you know about the Tokyo train system! Not to mention that there aren't always English-speaking staff.. Learn where you're going, and never forget the station name!
You'll pick it up very quickly. You just need to remember that you pay a set amount from station to station.
General travel in Tokyo is super easy thanks to all the trains and subway lines, just make sure that you don't go anywhere near them in rush hour! Sarah and I ended up getting caught in the ending of rush hour when going to the Tokyo Station to catch our bullet train to Kyoto.. It was a very unpleasant experience. Being packed into the train carriage like Sardines, not helped by the fact we had a suitcase each!
On the funny side, even if the carriage was choca-block people would just put their back to the door and walk backwards into the carriage until the door could close.. Definitely one of the funniest things we've seen!
---
What did we do in Tokyo!?
We did loads, we tried to see the whole of Tokyo in 2 days.. We didn't quite see everything but we did good!
Day 1
On the first day we went to Diver City in Odaiba! Diver City best known for the Gundam Front museum and gigantic Gundam Statue, the child in me was moved to tears seeing this beauty!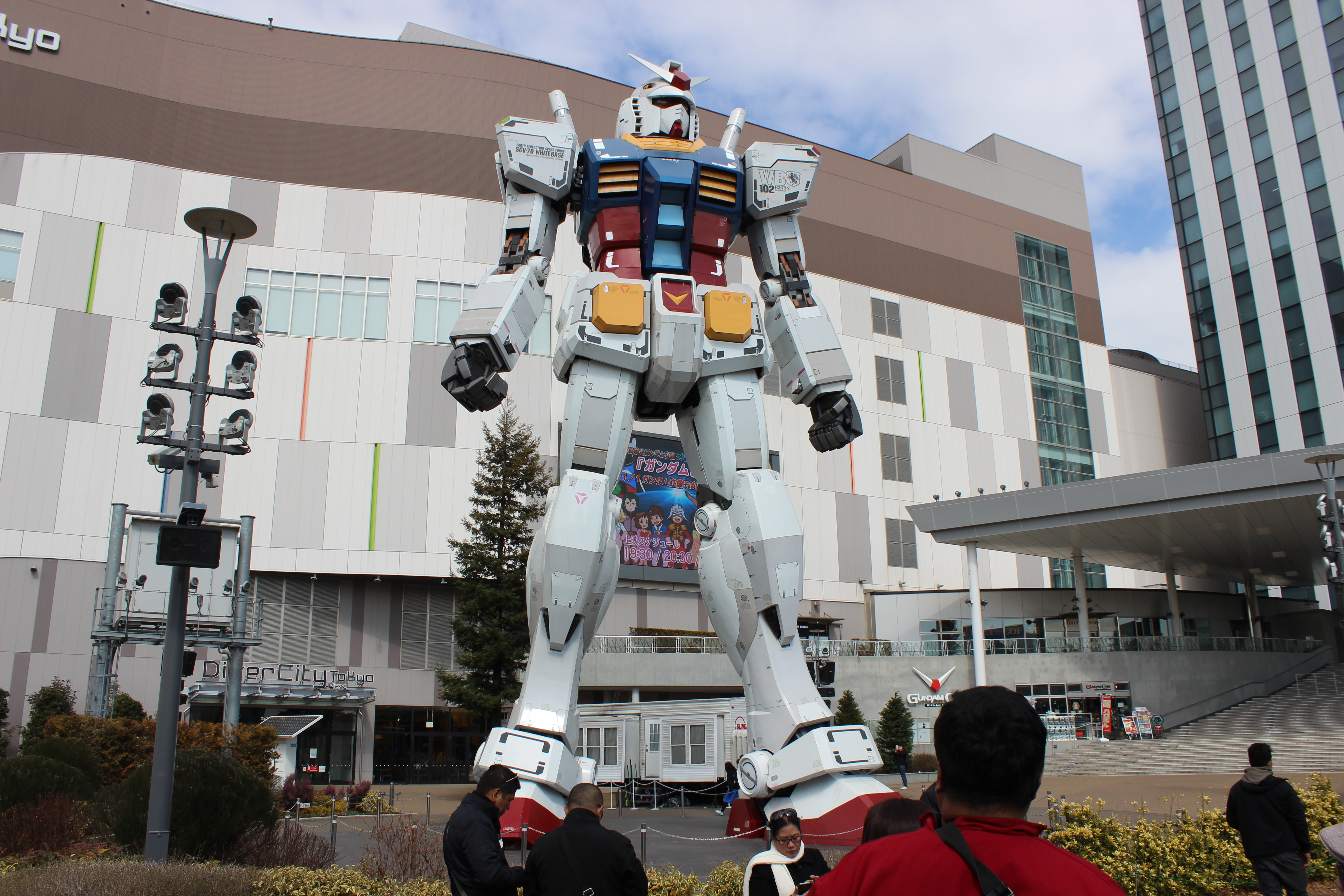 Unfortunately, after taking her obligatory selfie Sarah quickly ushered us on.. Enter the shopping centre. We had a quick browse to see what shops were about, but then my eyes caught sight of a sign leading to the Gundam Front museum and Sarah couldn't quite restrain my enthusiasm.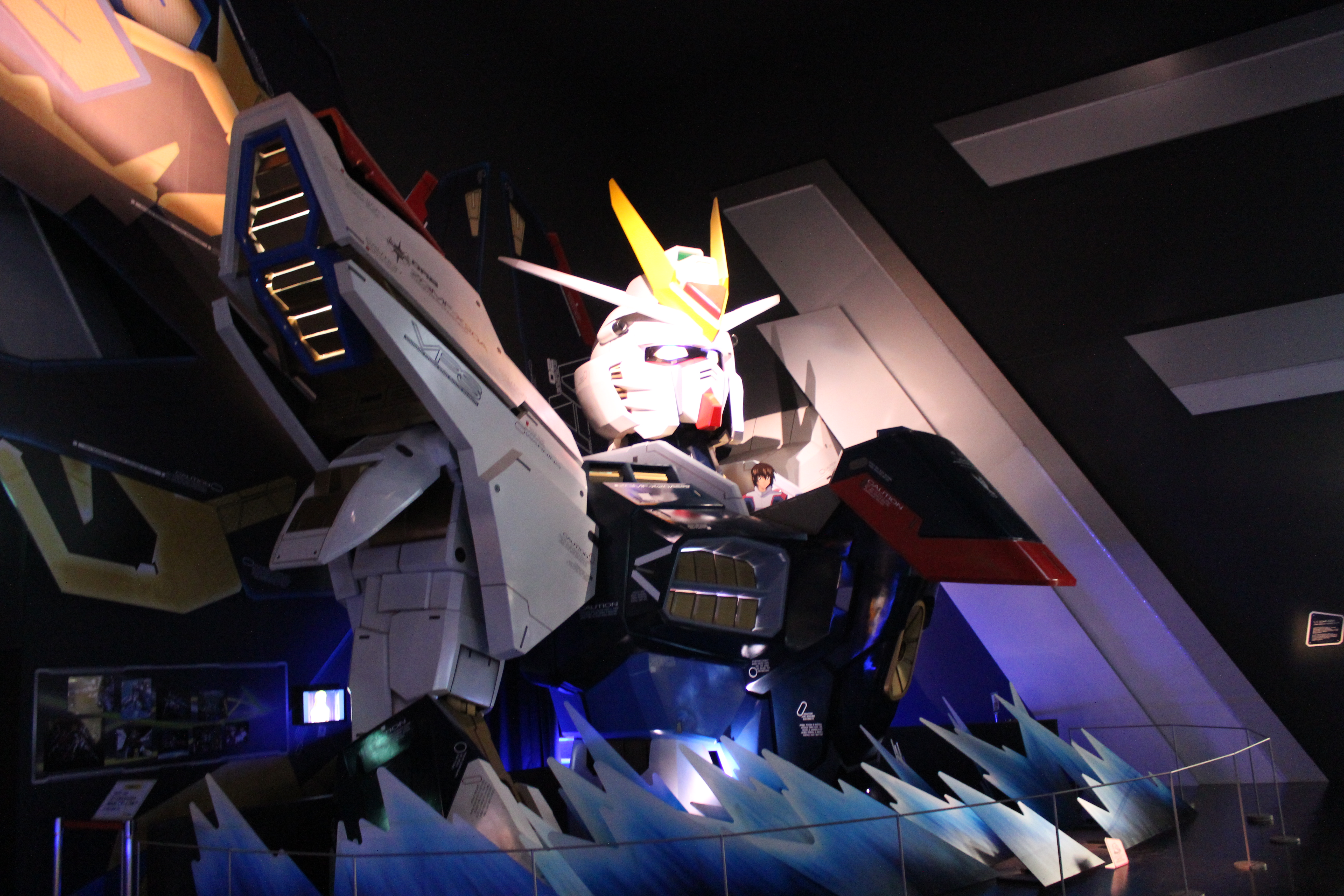 We went through all the glory that is the Gundam Front, got to wear some funny replica clothing from the original Gundam series and then got our own RX-78 #2 Gundam model! Along with a limited edition headpiece you can only get here at Gundam Front.. insert smug face, huehuehue.
I felt a little bad for Sarah seeing as I was running up and down, bouncing off walls in excitement.. So I gave her the best job of all: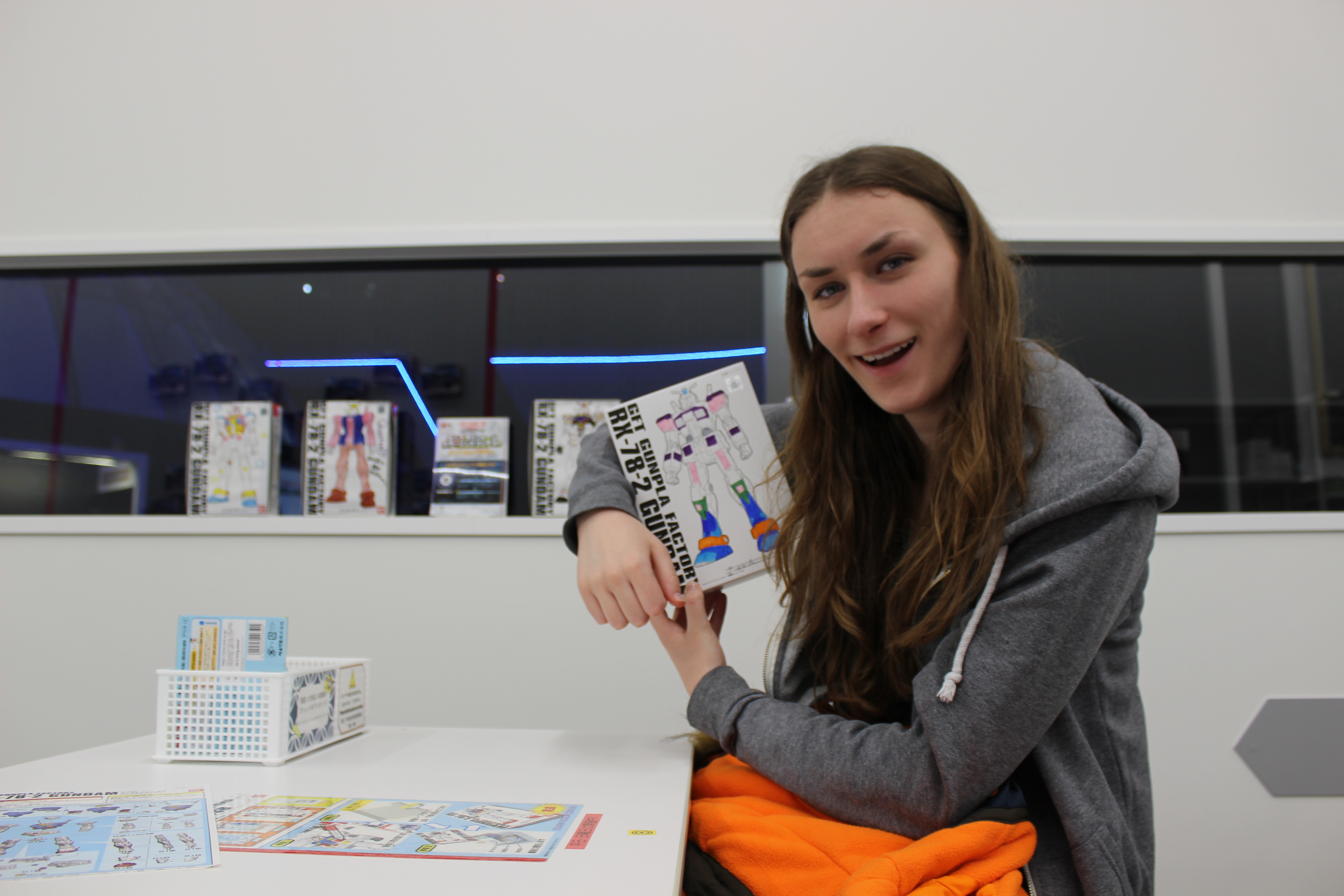 She enjoyed her colouring in, and we even got our photo taken together with our lil baby Gundam! When Sarah decided she couldn't be bothered to colour in anymore, we made our way out via the showroom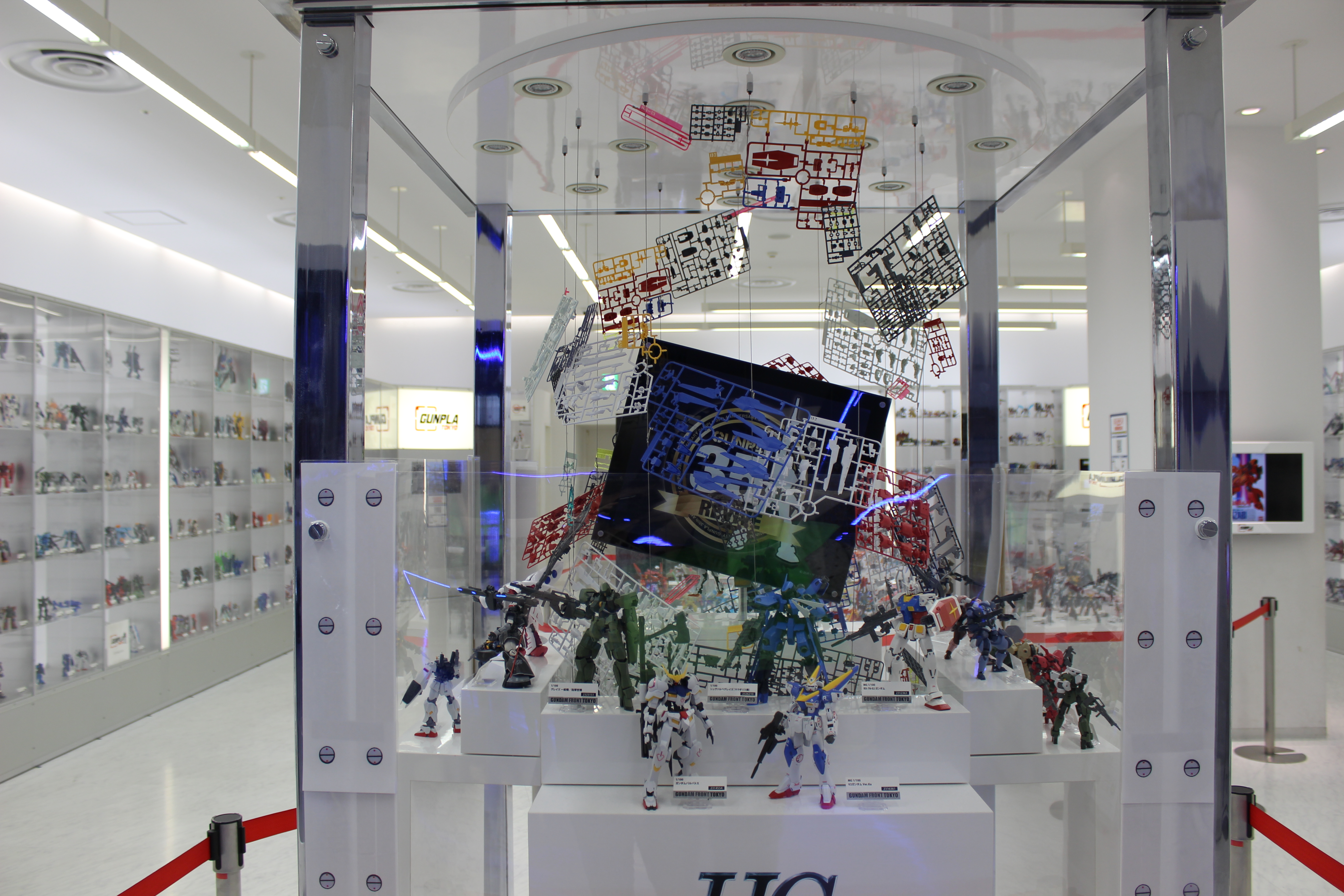 ---
After I'd calmed down, and we ate our first Japanese McDonalds (Teriyaki burger, mmmmmmm.) we hit the arcade!
My first time hitting a Japanese arcade! I was so upset, I didn't win anything! But it's okay, I get my revenge tomorrow.. After burning through my loose change and realising that claw games are quite different over here we made our way back through the shopping centre to have a final look before moving on to our evening plans!
---
While in Odaiba I managed to convince Sarah to come and have a little look at the Oedo-Onsen Monogatari! We also found that there was another hot spring next door for your dog!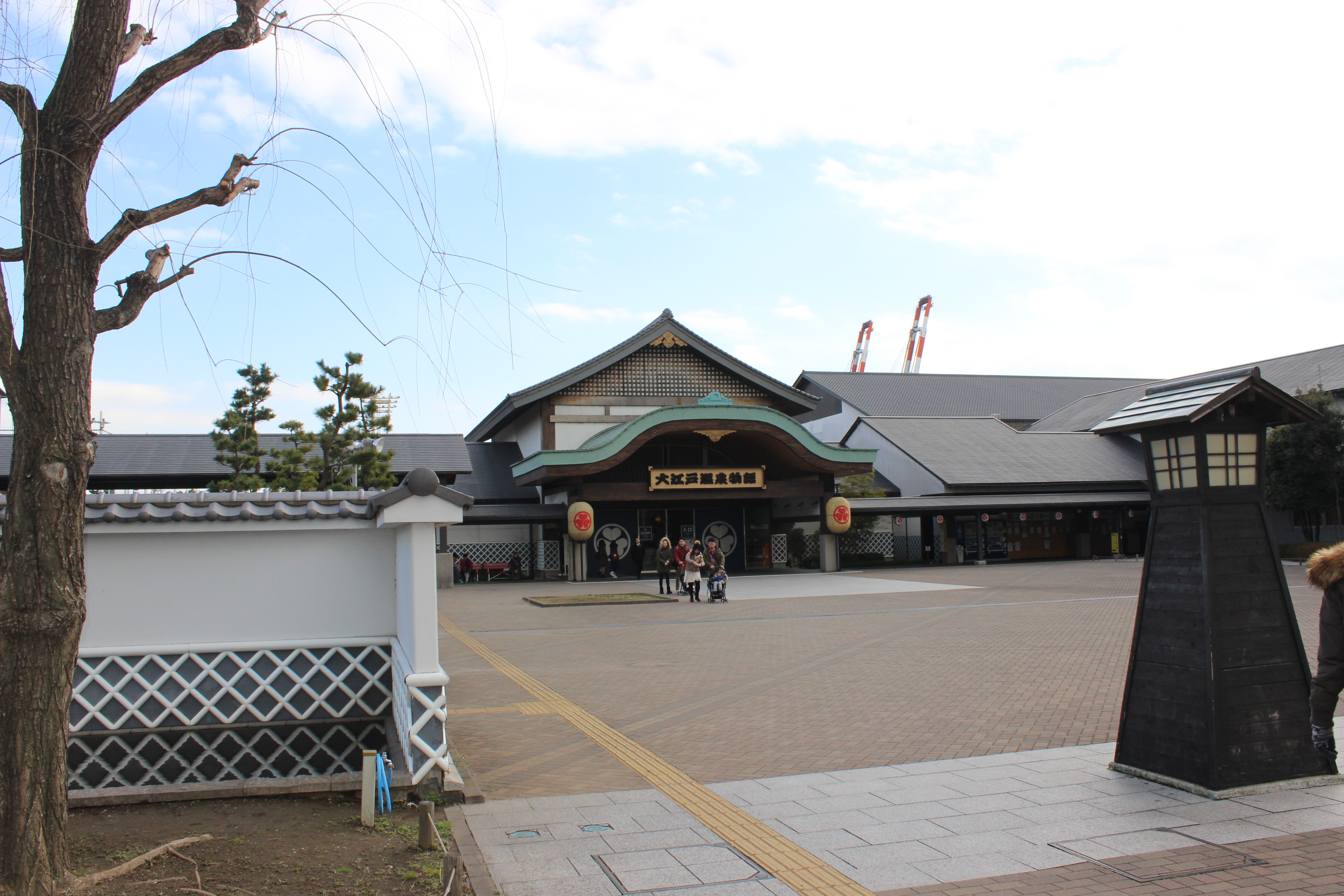 Unfortunately by the time we got through the front door, Sarah had decided she wanted to leave.. Waaah!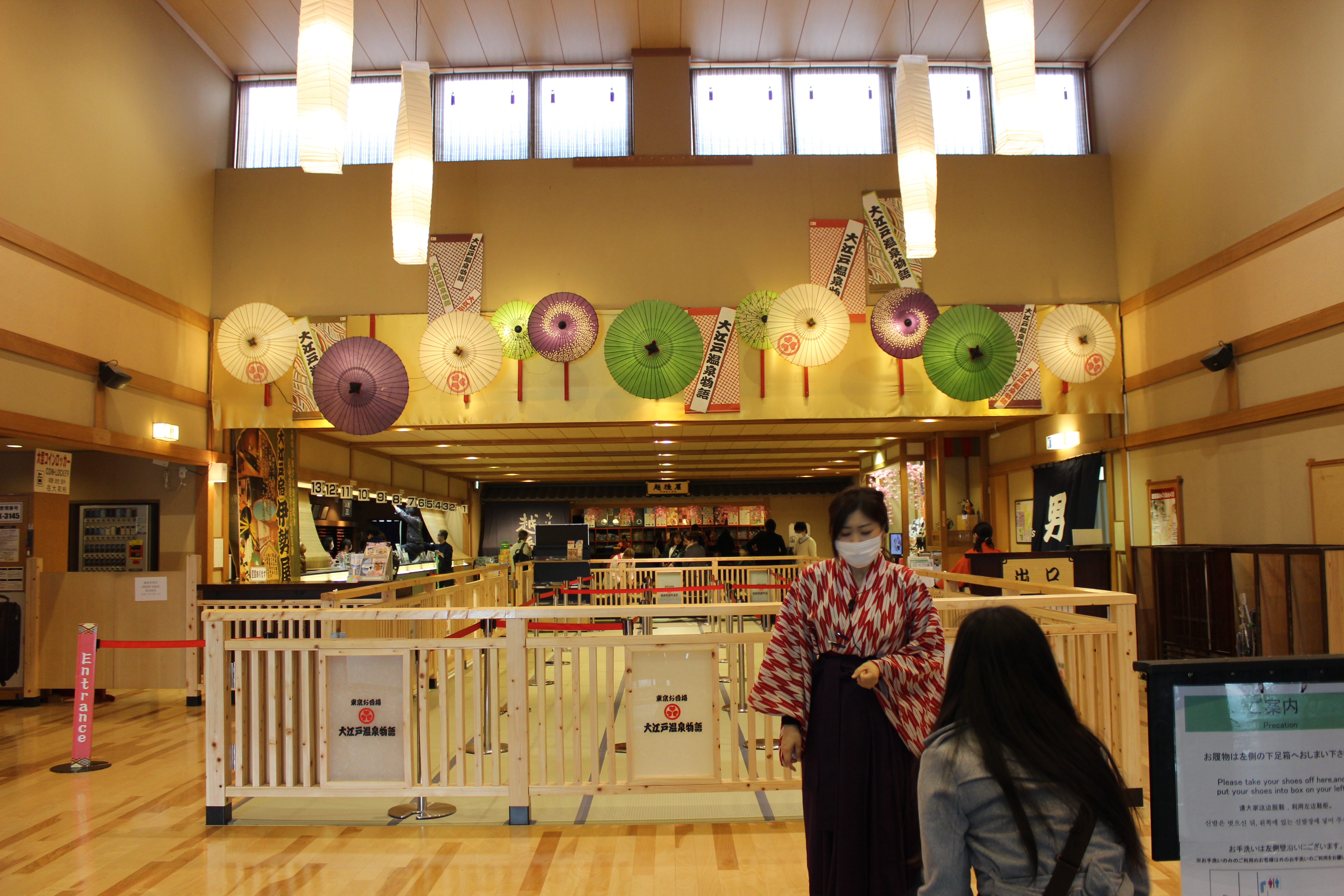 ---
For those wondering, this is where we went back to Nishiarai and went exploring! We didn't find too much.. But we went to that super cool barbecue restaurant mentioned earlier, so all was well!
Day 2
Today we decided to make the most of our journey into central Tokyo! This involved hitting some fun places like the Tokyo Sky Tree!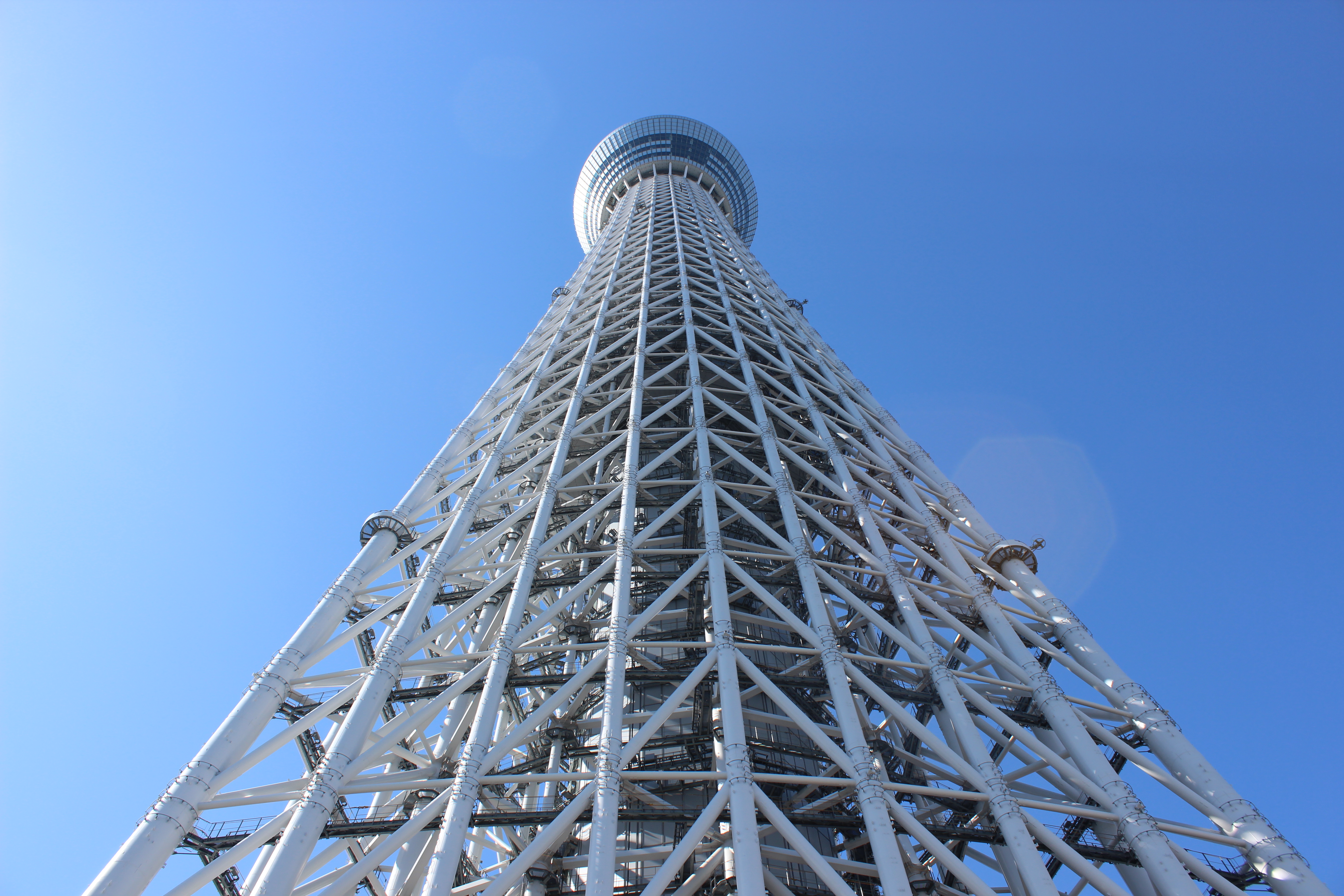 We then went over to the Imperial Palace, but it was closed.. On a Friday! Once we realised we weren't gonna be able to get in we left for Yoyogi Park! When we got to Yoyogi we had a little walk around and then dropped into Meiji Jingu Shrine!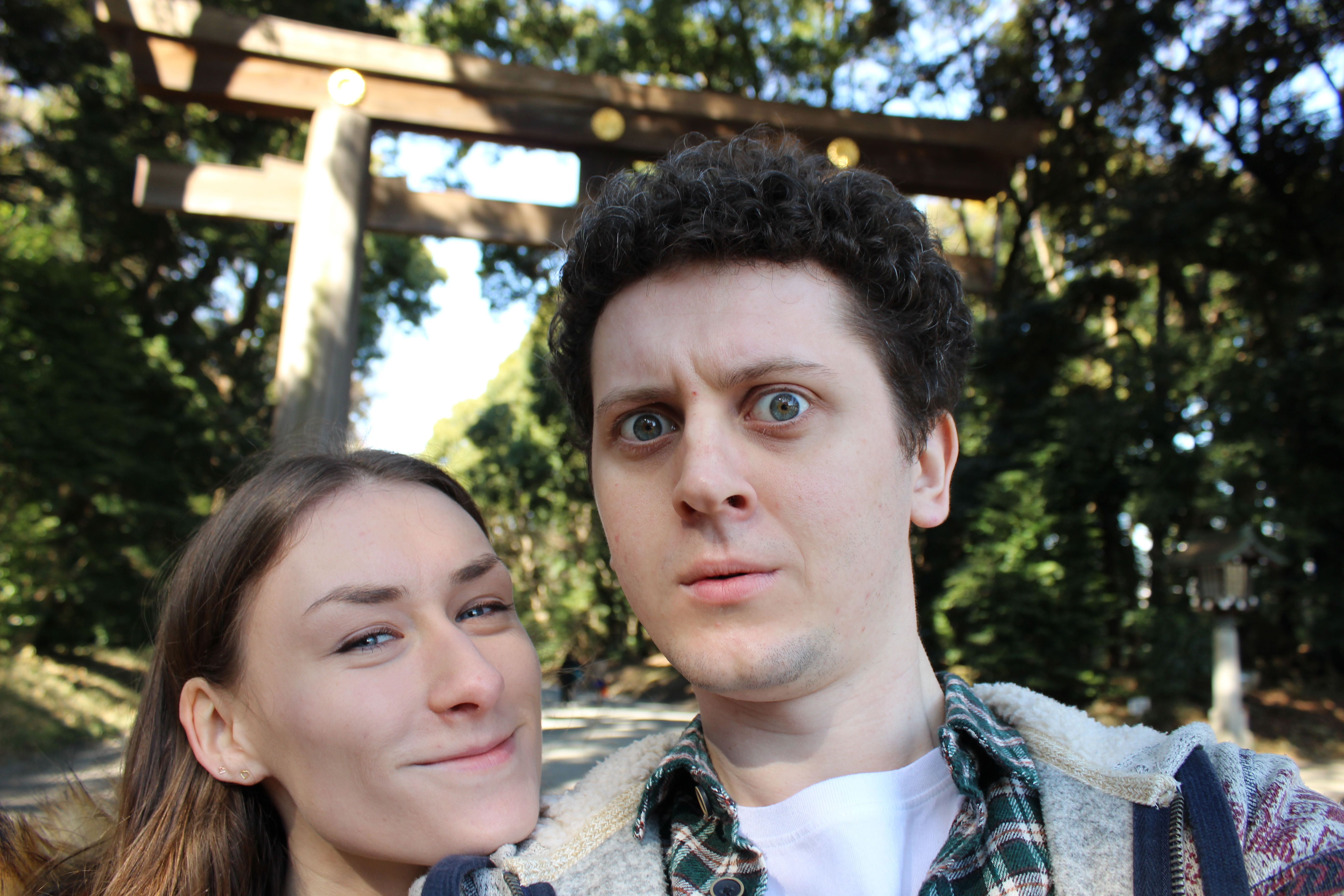 It was so picturesque! We had lots of fun.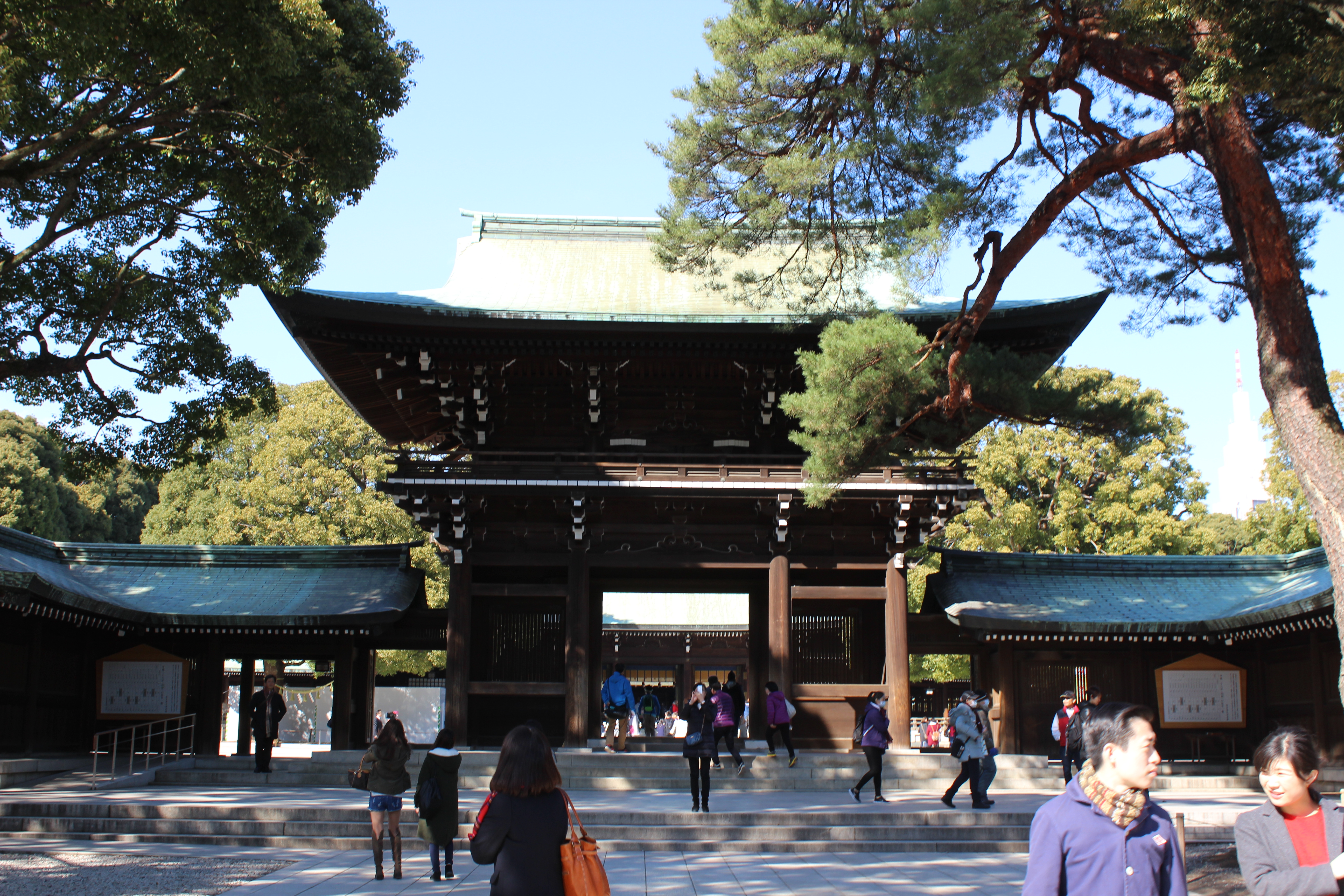 ---
Finally we hit up Shibuya! We had a look around the area checking out some shops, and then we hit tourist mode and wandered over to Shibuya Scramble Crossing!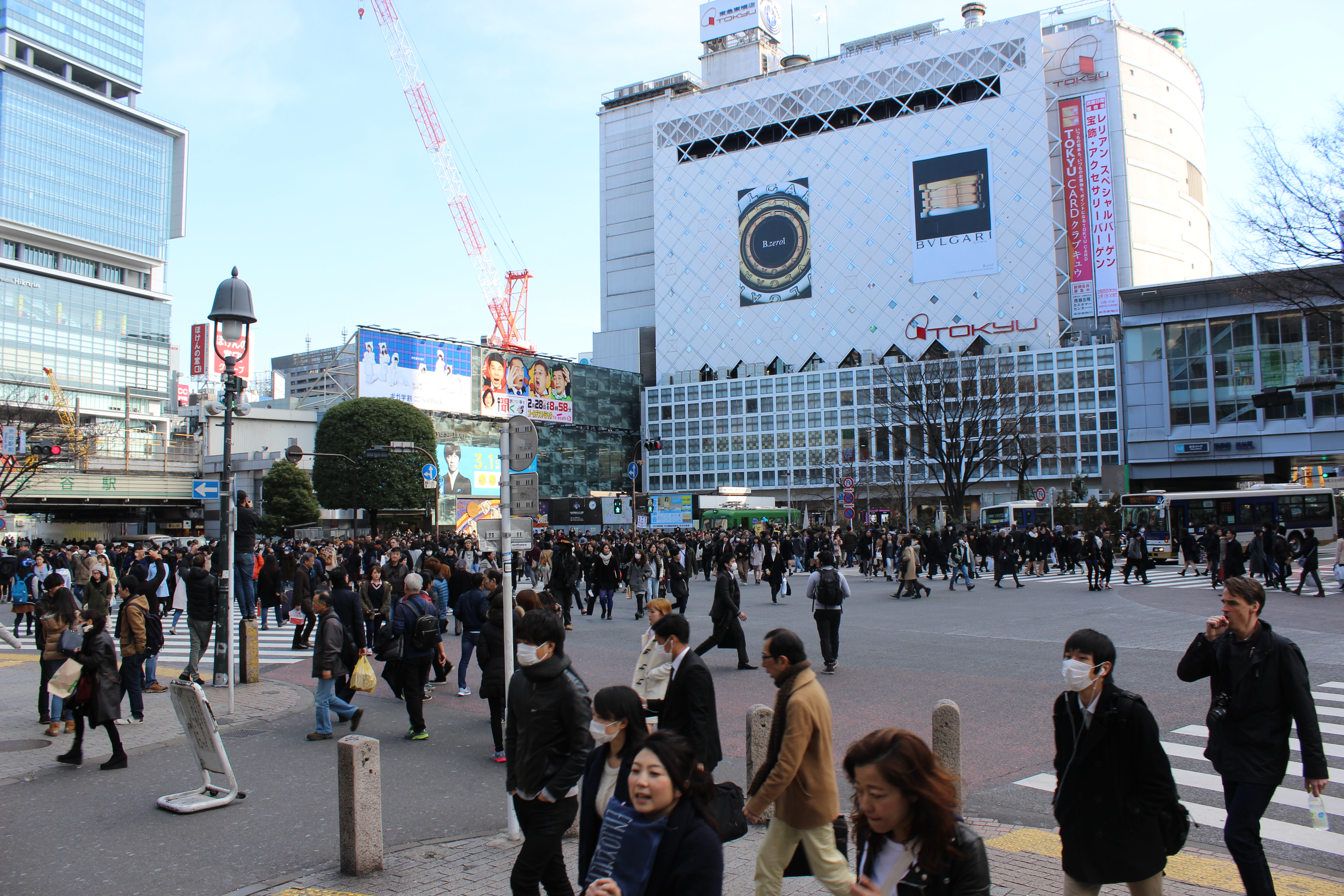 I might add the video of us trying to get to the station on the otherside of the crossing later on.. But jeeeeez, it was busy!
---
After hitting up some of the top-tourist spots we decided to go somewhere that required some digging to find! We went to Sugamo, to find the best ramen house in Tokyo.. Tsuta: The first Michelin star ramen house.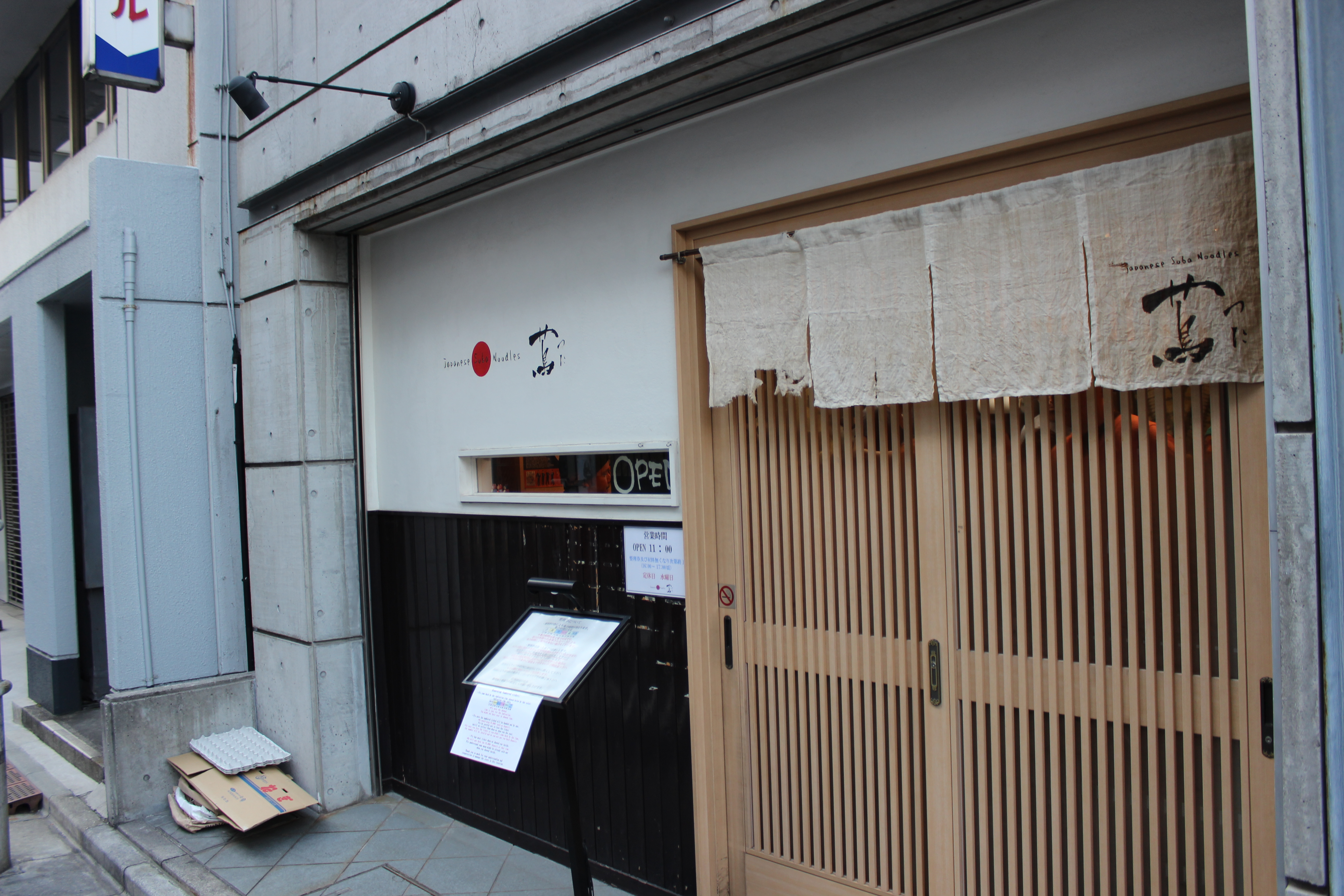 Quiet, tucked away and unassuming. This is the doorway to the best ramen I have ever had. We had to wait in line for a half hour before we could get in, there's only 9 seats inside! Once inside we bought our meal ticket, costing a whopping ¥1,100 (£6.50~). That's right, not even £10 for a Michelin star meal..
Unfortunately we got stuck into our food far too quickly to bother with pictures.. But believe me when I tell you that you must visit Tsuta if you ever visit Japan!
After eating we swung by the arcade for about 15 minutes and then made our way home, it was getting late and we were ready for some drinks at the Nishiarai Hostel bar, and bed!
---
Next up in the Japan series is our bullet train to Kyoto, and all the fun stuff we did there! I'll aim to put out the next Japan post by next Wednesday. Stay tuned!